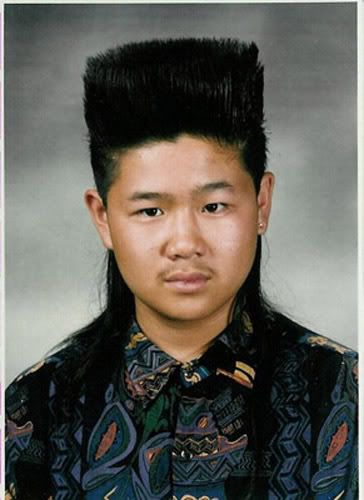 Yep. Racial draft. Not a myth.
It's election time. So you know what that means. The race draft is here again! Confetti for everyone. Finally, a chance once a year to get rid of all you bad eggs. Other races will be happy to claim for you for a limited time, then they'll realize why we gave you up. No, this isn't racist. Confetti for everyone.
The race draft consists of three (3) rounds of bidding, two (2) rounds of counter-bidding and one (1) round of non-refundable trades. Right now, we have to campaign. It's a week away, Nov 10, and I've done a suck ass job of promoting it. I'm sure you know that Beyonce has a new video dropping Thursday so we got pushed back so she wouldn't annihilate our fun. But enough about that.
Bidding is self explanatory. A quote unquote race puts a person on the board for a specific person from another race that they would like to have. A trade, if you will. Counter-bidding. A person is unofficially agreed to be drafted only if another race is willing to trade them for somebody else. Example, "We'll take America
Ferrera
from the Latinos for the ballplayer formerly known as Chad Johnson only if the Caucasians officially give us Amber Rose." This example works out, because white people love them some Ugly Betty and us Blacks are really embarrassed by young Chadwick. We also think Amber is a bad bitch. We temporarily take in America as a black, until we can trade her in for Amber when counterbidding is applicable. Everybody wins. And the non-refundable trades are the reason we're stuck with the Clintons, Justin Timberlake, and Amy Winehouse. Non-refundable trades cannot be counter-bid or traded until the next draft year.
Right now, top 10 possible bids.
10. Ochocinco for
America Ferrera for Amber Rose
Y'all thought I was playing?! If the Spaniards don't come get this motherfucker like right now... I'm serious! You changed your name to an incorrect Spanish term. Bruh...

I like the way he says "yo momma". We'll take him in for anybody from our C-list of "celebs". He can however be counter-bid if the price is right. Don't he look like somebody the white lady down the street could mistake for a nigga in the pic above!?
We will not give him up, white people. Stop asking!
We didn't know what we were asking for. Please take them off our hands. They are too much and shit. They're pretty popular with the Caucasians. I'm sure my people can stomach taking in GOD WARRIOR for these three. If not them, then I can. I'ts the God in me.
I'm not mad at her. I don't dislike her. I just feel like the Caucasians would want her. Non-refundable.
Please give us something. FX, TNT, HSN. Something. I will not tolerate the loud ass commercials and the low ass programming or Monique's Shouting Hour any longer. Non-refundable.
3. Ciara for Christina Millian
Please. PLEEEEEEEEEEEEEAAASE! Look Latinos... Christina is married to Dream now. She just ran into a shitload of money! She got his seventeenth child baking in her oven. We need this! We need this! I know it's not right. It may not make sense, but PLEEEEEEEEEEEEEEEEASE!
1. Karrine Steffans

Do I even need to explain?