STOP CRASHING OUR AWARDS SHOWS!!! It's the Kid's Choice Awards. Stay your over 16 asses at home. If you can't wait for the Teen Choice Awards or the BET Awards then kill yourself.

And I wanna leave a special message for Rihanna... BITCH STOP IT WITH THE UMBRELLA!!! I'm starting to think that you that Penguin dude from the Batman comic strips.




And Chris?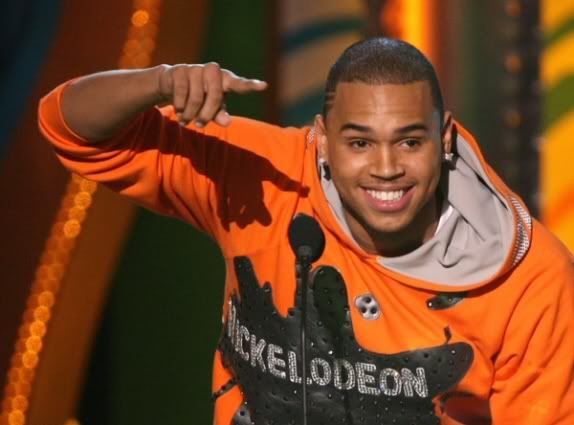 If I see you on the street, I'm shankin' you and jackin' your hoodie. Nickelodeon isn't for the 18+. You have MTV and VH1. That type of shit. Punk!



Whycome we still ain't seen the spawn of Thing 1 and Thing 2 above? (Nope, that wasn't a Cat In The Hat reference. It was a reference of a reference of Cat In The Hat).

SIDEBAR: Why couldn't they have a Best Thug in '08 or Best Carjacker in a Suburban Neighborhood of '08 category. I was a shoo-in!