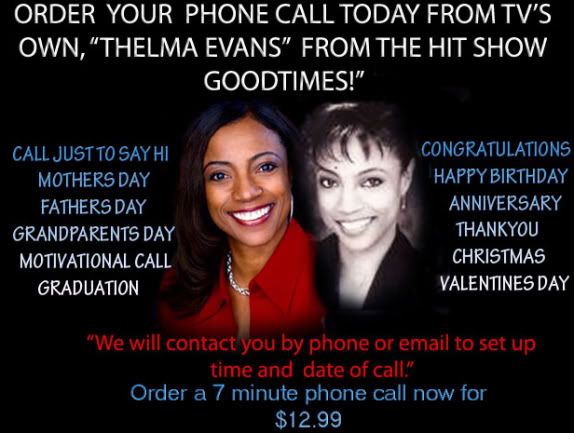 I think not.
First peep
THIS
.
WHYCOME!?!?! I know I'm still a pubescent but I know times ain't that hard. If anybody get this heffa to call me... I'm a tell it like this. She better get accustomed to listening to the dial tone because the only thing she gone hear me say is "Who dis is?" and "Stop calling my gawddamn phone". I don't know what to say... but if it pays your bills and makes you eligible to file for income tax... then do what you do.
I need to put Kizzy or Millie up on game.
Feeling down? Life beating your ass? Sink full of dishes but you ran outta dish washing liquid and you ain't got gas money to go to the grocery store to restock? Millie, may save your life:
"Good evening... Josephine Johnnie Mae Gilbert... this is Michelle Williams of Destiny Childs, the trio not the original lineup, and I'm just calling to say STOP COMPLAINING. You ain't gotta brush wigs for a living. Walk a mile in my mules and then you won't be so quick to act a fool about some dammn Palmolive.
That's hot right?
Well picture this: You at the club and you dancing on this dude and his chick, who look like Jamie Foxx as Wanda, walks up on you ret t'fight. OR you at the club and you're mayonnaise donater won't stop hitting up your Baby Jamz RAZR?
Kizzy can help you:
"Hi... This is Kelendria Rowland, of Matthew Knowles's lovechild fame, and I'm calling for Kanithanya. Hi, Kanithanya... I was asked by Derontion to call you and help you out. Bit of advice... Ladies. Drama. Leave it. Home!"
Sure, Kanithanya may have hung up before Kizzy got the chance to utter Papa Matty's name but we some Knowles's and we know how to franchise so we'll work out all the kinks before we launch this program.