Mayne, I was at the crib eating my Granny's world famous Chitlin Pot Pie, just pissed off. For what reasons... I got a few... I'ma put y'all up on game and make a hit list. For those of you who don't know how the game go (and the simple mofos who ain't bought my DICTIONARY)...

1. HIT LIST - is a list of persons I plan on fighting, jumping, shanking, shooting, and/or Ike Turner booting.

Here's a few names that I have on my current hit list:





1. 5TON4HEAD - You already know I'ont like you. I wish you would and the dude you bearding for would just fall into oblivion. You ain't Creole, live with it.


2.
PRETTY CHRISSY
- Since your name done came up, I just wanna say go sitcho Plies Ross ass down somewhere.
3.
FAKE FRANKIE COLE
- My momma bought yo'
BOOK
and tried to give me a whooping... whilst a pimp was in the damn bathtub. Fuckery. If I wasn't birthday-suited up, we woulda fought. Sitcho uncute ass down somewhere if you know what's coming fo' ya.
4.
THIS BIG CHICK
-
Let go of that there gal... She got her giraffe print on but she is not edible. Give her to me. I'll take her. (Ol' girl got enough skin to break the tat-tat-tatted up world record)
5.
TEE-TEE
- Remeber that day, you was on the set of Chess Records? We made that emergency Popeyes run 'cause you was going through withdrawals. At first you thought you could go without for a good couple of days, but when you started throwing your removable hairs at Kizzy we had to hurry up and get you some of that spicy chicken.... But that's not why I'm gunning for you... remember when Farrah rang us up and you picked up the bag... and dropped my damn wild rice? Oh... payback's a motherfucker.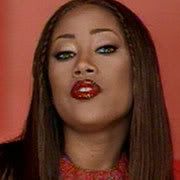 6.
FARRAH
- What the fuck you give her the bag for? Fake ass green eyes.
7.
ASHANTI'S LIL' SISTER SHIA
- For being the lil' sister that's bigger than the big sister. I'm playing... Real reason: remember the time we was at Ruby Tuesday's and my Granny Tina ran into yo' Mammy Tina and they
pulled each others tracks loose
shared words
... You turned around and asked me for some change for the gumball machine... Trifling... My granny sitting over here with her hair in her hand because yo' Moms just couldn't deal with the fact that yo' sister contracted a FASERIOUS! case of Beyonceitis and you got the nerve to ask me for some change. I gave you the change out the kindness of my heart... But you was s'pose to pay me back, with interest. It's been damn nears two years... Them three quarters is now $2.67... I want my damn money.
8.
KIDS OF DIDDY
- Because yo' momma won't return my texts.
9.
SUGE KNIGHT
- You still running around talmbout you won that fight. I beat yo' ass. Admit it.
10.
LaMICHAEL
- 'Cause yo'
NORWEGIAN SWAGGER
is creeping up on my Creole and getting way too close for comfort.
This list is not complete...