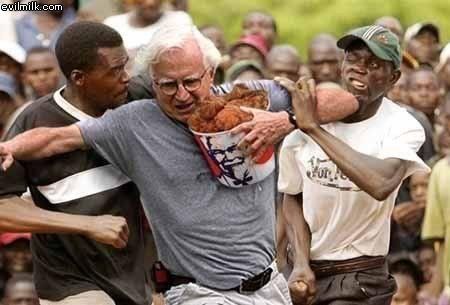 Why serve Chrianna? Why, Colonel? Why?!?!?!



That's why the Knowles family fucks with Popeyes. We can get people who know not to serve 5Ton4Head and her crew with our Bonafide chicken and wild rice at Popeyes. Fuck yo' Popcorn Chicken. Fuck yo' Popcorn Chicken.

NECOLE... WHY? WHY YOU GOTTA PARTAKE IN THIS PUBLICITY LOVE?

I am THIS close to blacklisting somebody from my clique of gorillas in black tees.