You could smell the fuckery and bitchassness (I promsie I'll stop saying that) in the air as Puff The Magic Dragon received his star on The Hollywood Walk of Fame. Bear with me as I roll my eyes, for this IS NOT a sign of homoness but it is a sign of wishing these niggas would go sit down. People hate on me 'cuz I got that pimping in my bloodline, but they gave this fool a star on the Hollywood Walk of Fame just because he pimped a few "lucky" contestants in numerous musical competitions on MTV. Don't throw no shade about that whole "early-to-mid '90s Bad Boy mess. You know the YTs never cared for Puff back then.

But that's not my aim today. My aim is squeezing the air out of Justin's lungs. That ninja stole my apple juice at lunch one day. I damn near lost my religion.

Here are some tidbits that floated through my dome after seeing this pic:


Do all of these kids belong to Puff?
Just when you thought fucking for tracks was the lowest of all lows, Kim Porter invents fucking for Red Carpet appearances.
What make Justin SO special that he get to wear a darker-colored khaki suit?
How come the dark-skinned dude can't get a S-Curl? Whycome y'all won't let his soul glow? I mean DAMN... Only Creolians get to single out people and make them fade into the background.
Whycome them girls hair still SO short? Damn... I'm one to talk.
Seeing Diddy with all these kids make me wonder: Where MY daddy at?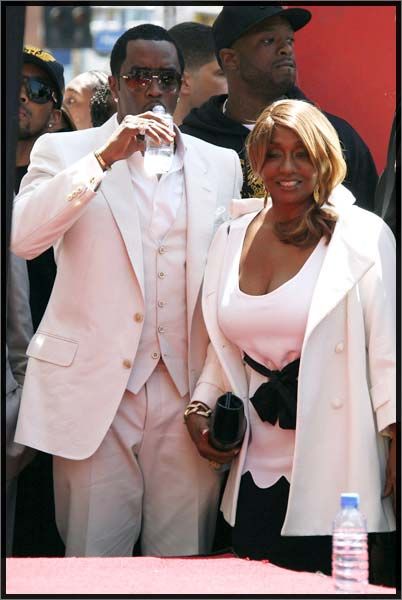 And Janice Combs.... whenever you are
BACK IN BUSINESS

,
my granny will be readily waiting. Take that!