If you didn't know by now, Ed Hardy is replacing Girbaud as the official clothing line of the box eaters/lick 'em low lovers.

But I digress.

What I really came to say: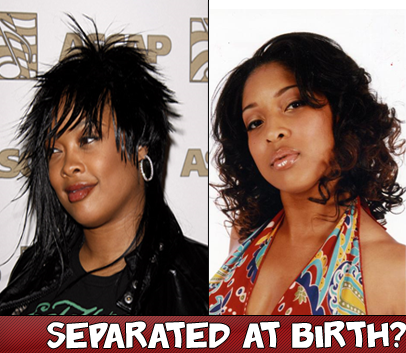 (LEFT TO RIGHT):

DA BRAT

OF BROLICNESS FAME,

FALLON

OF BET'S COLLEGE HILL (THE SEASON WHERE THEY GOT THE FIGHTING)
Don't they look alike? The thug inside of me just wants to know?